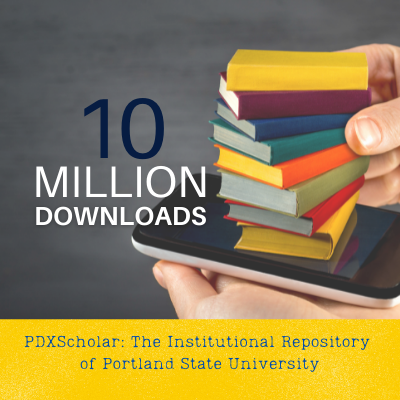 PDXScholar hits an amazing milestone – 10 million downloads! 
PDXScholar,  The Institutional Repository for Portland State University, hosts the research, scholarship, and creative works of Portland State University faculty, staff, and students.  
Dedicated to open access, PSU Library collects, preserves, and distributes works produced at PSU, making them discoverable to anyone, anywhere in the world.

Learn More:
View Featured Collections
Read the PDXScholar Annual Report
Visit PDXScholar