Borrowing from Other Libraries
If you're looking for a book, DVD, or journal article the PSU Library doesn't own, you may be able to request what you need from another library. The PSU Library has borrowing agreements with many Pacific Northwest academic libraries (Summit) and with other libraries around the world (Rapido and RapidILL). You don't need to choose a lending library when you make a request; our system will automatically prioritize fastest delivery.
How to Make a Request
Start by searching the PSU Library Catalog for the item you need. You have several search scope options: 
Select Books, Articles & More or PSU & NW Academic Libraries to search for items owned by the PSU Library or other college and university libraries in the Pacific Northwest. 
Select Expanded Books, Articles & More to search for items owned by the PSU Library, NW academic libraries, and other libraries across the United States. 

When you find the item you're looking for: 
Click on the title to open the item record.

Sign in with your PSU ODIN account.
Select a Request option under Request from other libraries.

Add any necessary information to the request form and click Send.
Request Print Books and Other Physical Items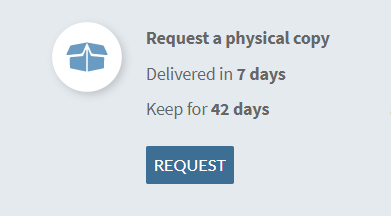 If you want to read multiple chapters from a book, you will need to request a physical copy. If a physical copy is available at another library, a request option that says "Request a physical copy" will appear. The other library will send the item via mail or courier to the PSU Library, and we will notify you by email when it is available for pickup at the 1st floor Circulation Desk. 
Request Journal Articles and Book Chapters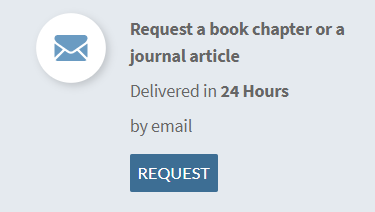 If you need a journal article or a single chapter from a book, you can place a request for a digital copy. If a digital copy is available from another library, a request option that says "Request a book chapter or a journal article" will appear. (Due to copyright restrictions you can only ask for one book chapter per request.)  After you've placed the request, you will receive an email with a link to the PDF in about 1-2 business days. You can also access the link from the Electronic Documents tab in your My Accounts page.   
Didn't Find What You Need? 

Most items available from other libraries will appear in an expanded search, but if the item you need doesn't appear in your search results you can make a custom request. 
Click the link above your search results in the Expanded Books, Articles & More scope that says: "Still didn't find what you need? Send a custom request."  
Fill out the custom request form and include as much information about the item as possible.

If you know the ISBN (for a book) or ISSN (for a journal) please include that as well.
Requests for a full book will be treated as requests for a physical copy. Requests for a specific chapter of a book can be filled digitally. 
If we are unable to find a library to fill your request, you will receive a cancellation notice. 
---
Questions?
Rapido & RapidILL Borrowing
Min Cedillo
Interlibrary Loan Technician
(503) 725-3879
ILL@pdx.edu
Summit Regional Borrowing
Pamela Ivey
Resource Sharing Technician
(503) 725-4134
PSUSummit@pdx.edu