Contextually Aware Library Widget in D2L
This customizable application works with the Desire2Learn (D2L) Learning Management System and the SpringShare LibGuides API to create a library widget within a course page that contains dynamically generated content based on the D2L course page where it is displayed.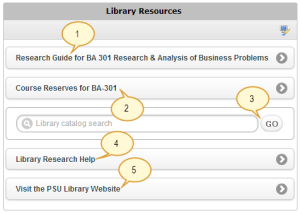 Features:

Provides links to class-specific LibGuides
Displays links to class-specific Course Reserves
Offers catalog search box
Includes contact info for research help
Links to the Library home page
---
Study Room Reservation System (LibRooms)
Patrons can view study rooms based on amenities and reserve rooms online.
Features:

Simple drag selection for making a reservation
Room amenities, images and room location maps
Advanced administration interface; customizable reports
Backend workflow for checking room keys in and out
Integration with III PatronAPI, Ex Libris Alma and/or CAS for authentication
Screenreader-friendly, accessibility & usability-tested
Mobile-friendly interface
Highly configurable policy settings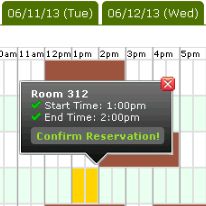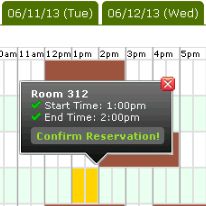 ---
Primo Text-a-Call-Number
The application adds "Send via text" option to the "Send to" Menu in the Ex Libris Primo Catalog Search Interface.

---
Persistent Link Builder
Proxy Link Builder pre-pends a persistent link with the proxy prefix string.