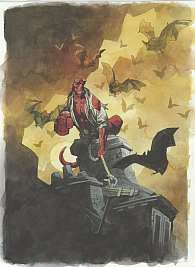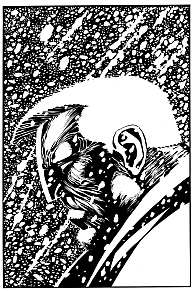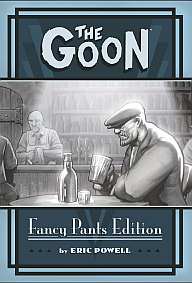 Overview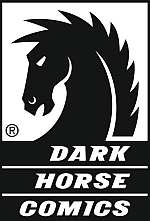 The Dark Horse Comic Collection at the Portland State University Library provides a unique legacy for Oregon's premier comics company. Dark Horse Comics was founded in 1986 by PSU alumni Mike Richardson, Class of 1977, as an offshoot of his comic book retail chain, Pegasus Books (founded in 1980). Dark Horse has since grown to become the third largest American comics company. PSU alumni, Neil Hankerson, Class of 1972, joined the company in 1987 and became its Executive Vice President. This major collection honors the importance of the comics format, while providing PSU students, faculty, and researchers access to these works. This gift provides copies of all materials produced by Dark Horse, resulting in a complete and preserved collection of the Dark Horse corpus. It is a unique research and browsing collection of comic books, graphic novels, collected editions, related books, statues, figures, and other materials.
The Research Collection
The research collection contains one copy of every Dark Horse comic book, graphic novel, collected edition, book, print, poster, statue, figure, and all other products. The research collection is available by appointment in Special Collections, 1st Floor, Room 180, for scholarly use.
The Browsing Collection
The browsing collection is available on the third (call numbers A – K), fourth floor (call numbers L – R), and fifth floor (call numbers S – Z). of the Library along the curved windows. There is one copy of every Dark Horse comic book, graphic novel, collected edition, and book. The collection is available for reading in the Library or for checkout. In addition, these works are available for Interlibrary Loan to other libraries. Records for all of these items are in the Library catalog.
About Mike Richardson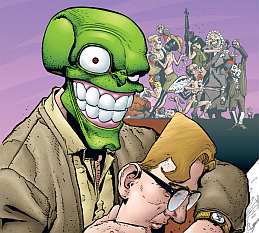 After graduating with a degree in art from Portland State University in 1977 where he played basketball for the Vikings, Mike Richardson established himself as a business leader in the Portland metropolitan area with a successful chain of retail comic-book shops he founded in 1980. In 1986, he used the profits from his chain of bookstores and founded Dark Horse Comics, Inc. Richardson determined early on that great stories were great stories no matter the medium in which they're told. This belief led him to explore the world of film-making, and he established his own film-making company, Dark Horse Entertainment, in 1992. In 1994, the company produced The Mask with Jim Carey, followed by TimeCop, with Jean Claude Van Damme, several months later. Both films, featuring characters created by Richardson, were major hits. In the years that followed, Dark Horse Entertainment produced numerous films both critically and commercially successful. In 2007, Richardson won a Primetime Emmy for producing Mr. Warmth: The Don Rickles Project for HBO.
Today Dark Horse Comics, a company founded on a desire to improve and protect the rights of industry writers and artists, is the third largest comic-book publisher in the U.S. The company is also recognized as the world's leading publisher of licensed comics material. Its commitment to creator rights and high quality products caused Hero Illustrated magazine to name Dark Horse President Mike Richardson "the most important person in comics." In 2006, Portland State University named Richardson as an "Outstanding Portland State University Alumnus."