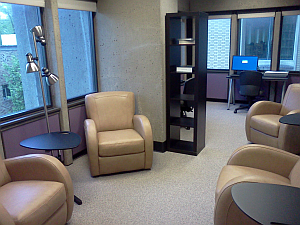 The Faculty Reading Room has reopened.
The Faculty Reading Room is a place for quiet reading, reflection, writing and study. The space accommodates two people (at this time, due to COVID), with comfortable seating and two computer workstations equipped with scanners.
Faculty can check out a key for 4 hours from the 1st floor Circulation Desk.