The Library will be open 24 hours for Dead Week and Finals Week, from Monday, June 1 at 7:30 a.m. to Thursday, June 11 at midnight.
Only PSU students, faculty, and staff may be in the Library overnight. After 11:30 p.m., when the doors are locked, enter by scanning your white PSU ID Card at the card reader by the ADA-accessible door. Don't have a white ID card? Stop by ID Card Services in Neuberger Lobby.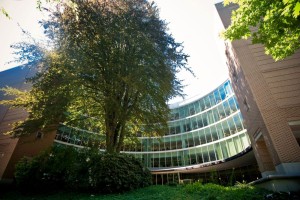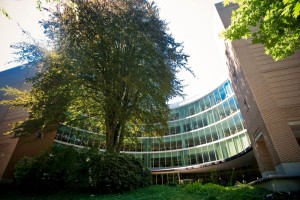 Happy Birthday, Copper Beech!
The Library's iconic copper beech tree, planted around 1890, turns 125 this year! Join us for a birthday party with tasty treats on Monday, June 8, 2:00 – 3:00 p.m., on the Library porch.
RSVP via Facebook.
More information about Dead Week and Finals Week at PSU Library.