Extended Hours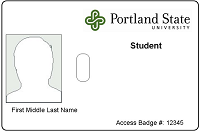 The Library will be open 24 hours from Monday, June 3 at 7:30 a.m. through Thursday, June 13 at midnight.
After 9:00 p.m., the Library is open only to Portland State students, faculty, and staff. The Library closes to the public at 9:00 p.m. and does not re-open to the public until 7:30 a.m. weekdays and 10:00 a.m. on Saturdays and Sundays. During those hours, PSU ID is required for entry. Enter by scanning your white PSU ID Card (shown on the right) at the card reader by the ADA-accessible door. Don't have a white ID card? Stop by ID Card Services in Neuberger Lobby.
---
Branford's Bean
Branford's Bean Café will stay open until midnight Sunday – Tuesday of finals week. 
---
Getting To and From the Library
Campus Safety Escort Service  has security officers available to  walk you to your car or residence hall. Call Dispatch at (503) 725-4407.
College Housing Northwest (CHN) offers usually offers extended hours for the Goose Hollow Shuttle. Text Shuttle Phone: (971) 998-7306
---
Study Space
Room 160, near the elevators on the 1st floor, will generally be open as extra study space.
Please keep your valuables with you if you leave your desk or table.
---
Don't Forget to Return Your Books!
Return your books inside the Library, or use one of the two book drops outside.
Outside Book Drop Locations
There is one book drop on the Library's curve, at the top of the south-side ramp.
Another book drop is at SW 10th & Montgomery, near the Science Research & Teaching Building, accessible by car.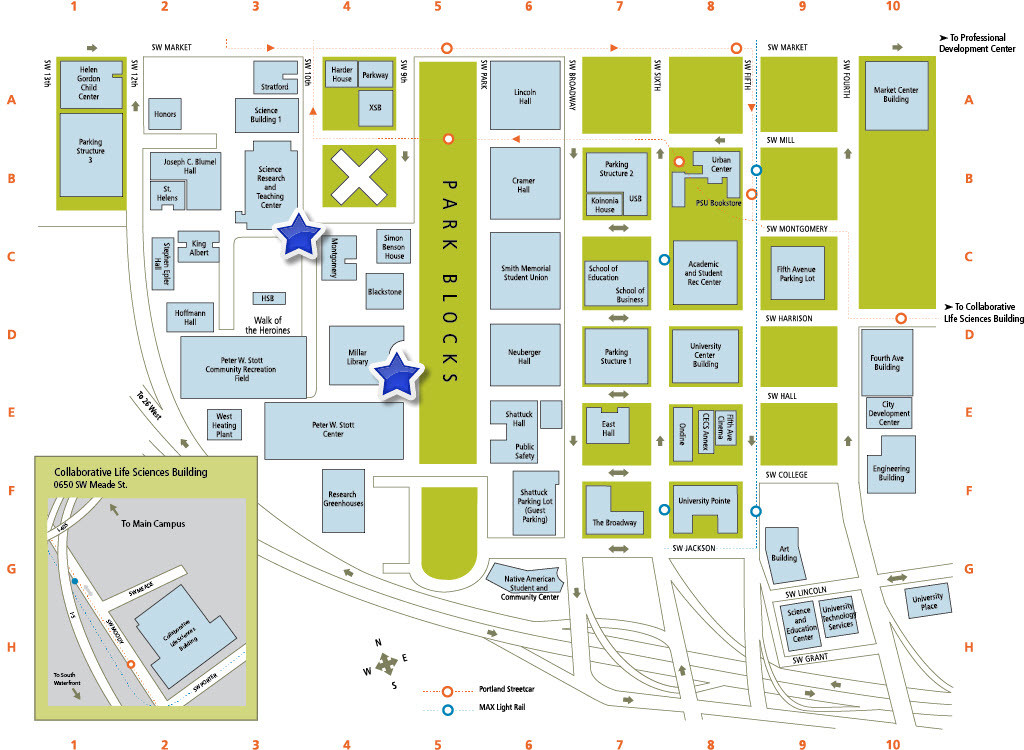 ---
Entering the Library Overnight: A Photo Essay
Make sure you can get into the Library overnight. Mary will show you how.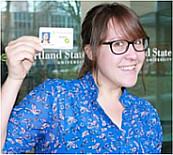 Mary needs her white PSU ID/Access Card to enter the Library late at night.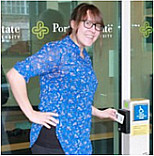 Mary places her PSU ID card near the black card reader at the ADA-accessible entrance.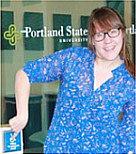 After scanning her PSU ID card, Mary pushes the blue ADA-accessible door button.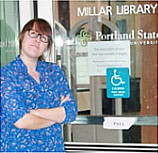 Mary waits a few seconds. That door takes a long time to open!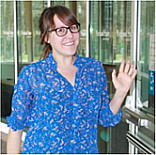 She made it!
Follow the same steps for 24/7 late night Library access.