Starting in 2015, the American Library Association will mark GLBT Book Month™, a nationwide celebration of the authors and writings that reflect the lives and experiences of the gay, lesbian, bisexual, and transgender community.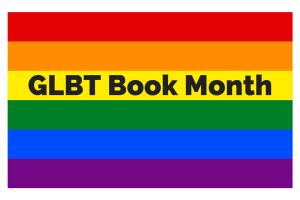 Originally established in the early 1990s by The Publishing Triangle as National Lesbian and Gay Book Month, this occasion is an opportunity for book lovers and libraries with the very best in GLBT literature.
Portland State University Library joins the American Library Association in celebrating GLBT authors and books. During the rest of the month of June, the Library will offer a revolving, circulating display of books by GLBT authors and about the GLBT experience in the Library's new books area near the front door.
PSU Library is also pleased to share the following lists of excellent literature:



Stonewall Book Awards – The first and longest-enduring award for GLBT literature


Rainbow Books – LGBTQ Books for Kids and Teens


Over the Rainbow Books – LGBT Books for Adult Readers


GLBT Book Month™ is an initiative of the American Library Association, and is coordinated through its
Office for Diversity, Literacy, and Outreach Services
and the
Gay, Lesbian, Bisexual, and Transgender Round Table
.