The 3D printer is temporarily offline for repairs. We apologize for the inconvenience.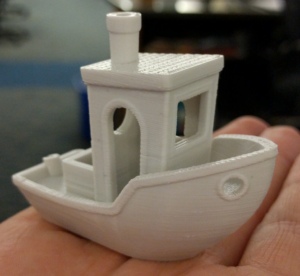 The Library offers 3D printing services at the Technology Support Desk on the second floor in the Library Research Center Computer Lab available to all current Portland State University students, faculty, and staff.
Printer Model: H800+ 3D Printer from Afinia
Cost is 15 cents per gram, charged to your university account, payable through Banweb.
Filament is light gray 1.75 mm PLA; no other types/colors are currently available.
Maximum build volume or print area is 10″W x 8″H x 8″D (255 x 205 x 205 mm).
To submit your job, upload a file in .STL format using the form below.
Free Printable Files
Questions, Comments, or Suggestions?