Transportation and Urban Development Resources at PSU Library
The way we transport people and everything else is vital to our daily lives – from the way we commute to school and work, to our travel plans for vacation, to the way our groceries arrive in stores and restaurants. Researchers constantly study transportation, traffic, and urban development for information about how it affects us and how we can improve existing systems. The Portland State University Library has several collections of scholarly resources to help researchers tackle these topics.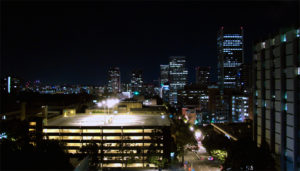 The Transport eBooks Collection from Emerald Publishing, our featured resource, focuses on the nuts and bolts of transportation infrastructure. The Transport eBooks can be accessed by anyone on-campus, and can be accessed off-campus 24/7 by PSU students, faculty and staff. This collection covers a broad range of topics and disciplines: modes of transportation, safety, logistics, planning, the environment, and the overall impact on quality of life.
The PSU Library also has other collections with resources about transportation, infrastructure and urban development. The Library's own PDXScholar collection has many PSU and Portland-area publications about local urban development and transportation. The Library's transportation research guide will also point researchers to other collections of digital and physical resources, including scholarly articles, government documents, and print and electronic books.
More information:
Transportation eBooks by Emerald Publishing
Transportation Research Guide
PDXScholar
Ask a Librarian