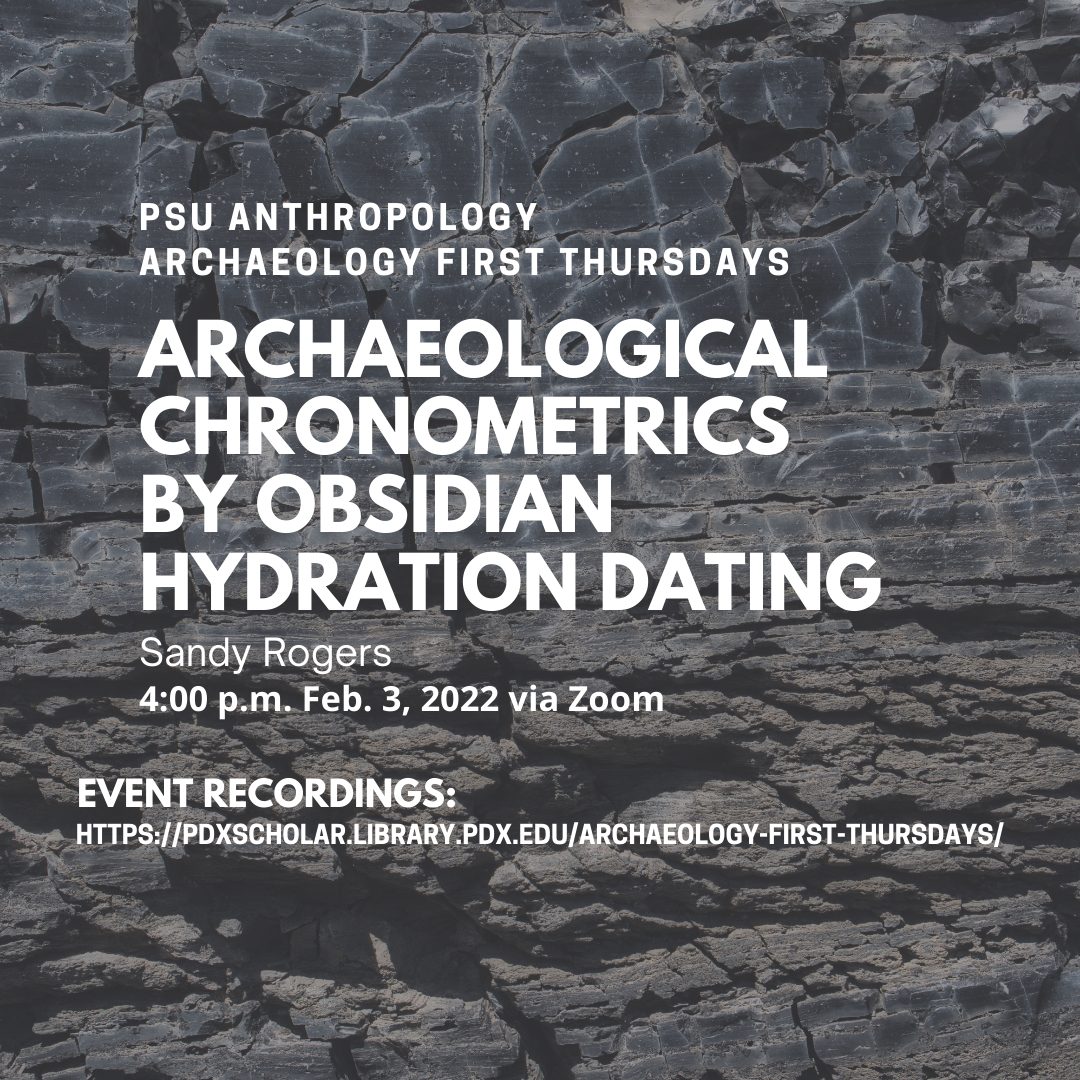 See the Zoom presentation, "Archaeological Chronometrics by Obsidian Hydration Dating," by Sandy Rogers live at 4 p.m. Feb. 3, 2022, or catch the recording in PDXScholar, the campus repository for PSU.

Obsidian hydration dating (OHD) is a chronometric method based on measuring the water absorbed through a fresh surface of obsidian, and is widely used in the inter-mountain west. The method is more accurate than assigning dates based on projectile point typology but less accurate than radiocarbon. It is relatively inexpensive, and has the benefit of directly dating obsidian artifacts. 

Archaeology First Thursdays are an opportunity to take a deep dive into archaeology practice. Each month our distinguished guests present research. You have the opportunity to ask questions and discuss directly with them. 
Watch the recording:
Archaeological Chronometrics by Obsidian Hydration Dating (Video)
View more event recordings:
Archaeology First Thursdays (PDXScholar Collection)

Learn about upcoming speakers:
Speaker Schedule