Getting Started at the Library
Ask a Librarian
The Library has many resources to make your fall term a success. Ask a Librarian if you have any questions.
Equipment Checkout
You can borrow equipment from the Portland State University Library, including mobile device chargers, headphones, graphing calculators, laptops, and iPads from the 1st floor Circulation Desk.
More Information:
iPad, Laptop & Equipment Checkout
Library Services for Students
Quiet Floors and Study Rooms
Do you need a quiet place to study? The basement, 4th, and 5th floors are designated quiet floors to provide students with places to focus and study. Study rooms are available throughout the Library for a space to study, practice a presentation, or work on a group project. A special family study room is available for students with children. Check out keys from the 1st floor Circulation Desk.
More Information:
Study Spaces & Computers
Textbooks and Course Reserves
The Library has many textbooks available for checkout. You can search the Library Catalog to see if we have your textbook in the reserve collection behind the 1st floor Circulation Desk or on the shelves.
More Information:
Course Reserves
Library Catalog
Computer Labs
The Library has computer labs on the 1st and 2nd floors. Both labs have PC and Mac computers, wheelchair accessible stations, scanners, and color printers. There are also research kiosks available for visitors.
More Information:
Computer Labs
Research Help
Reference Desk
Get help with your research at the Library Research Center on the 2nd floor. Reference Librarians will assist you with all stages of your research including brainstorming topics, finding articles, citing your sources, and more. You can get research help in person or 24/7 online.
More Information:
Ask a Librarian

Writing Center Outpost and Learning Center
The 2nd floor is also home to the Writing Center Outpost and Learning Center. The Writing Center Outpost will help you with your paper at any stage of the writing process from 9 a.m. to noon weekdays, and the Learning Center will help you with tutoring, study skills, and many other services.
More Information:
Writing Center Outpost
Exhibits and Events
New Exhibit at the Library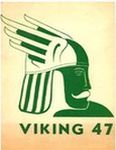 Coming in October: An exhibit on The Viking, the Portland State annual publication from 1945 through 1995. The Viking began as a traditional yearbook and grew to become a snapshot into life on campus and around town. In October, view the exhibit inside the library to see the history of Portland through the eyes of past Portland State students, faculty and staff.
Read the PSU Viking Yearbooks Online:
The Viking
Upcoming Library Workshops
Streamline your thesis, dissertation, or research paper. Our upcoming library workshops will help you master managing citations, literature reviews, and data management.
More Information:
Workshops