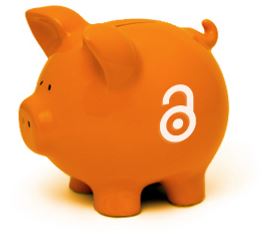 The Portland State Library invites applications to its pilot project, Open Access Article Processing Charge Fund. The Library has set aside $10,000 to be awarded. This fund supports open access scholarship by PSU authors by paying article processing charges publication in open access journals. Funds will be awarded to eligible authors on a first-come first-served basis, and funds will be awarded until funds are expended.
FAQ
What is an open access (OA) journal?
Open access journals provide immediate global online access to articles with minimal or no copyright limitations.  Readers anywhere in the world with Internet access may read, download, copy, and distribute that article with attribution to the original author.
Do open access journals employ peer review?
Absolutely. OA journals are differentiated by their business models, not in their manner of editing or peer review. There are thousands of peer-reviewed open access journals; currently, hundreds of them are indexed in Web of Science; inclusion in Web of Science is an indicator of high quality and high impact.
What types of fees are covered by the fund?
(for example: publication charges, illustration and color fees)
Fees associated with the cost of making an article readily available are covered by the fund. Costs for reprints, color illustration fees, non-open access page charges, administrative charges and other fees are not applicable.
---
Eligibility Requirements
Authors
PSU faculty who are the sole, lead, or last author of the work are eligible to receive funds.
Works written by postdoctoral and graduate student lead authors will be accepted if co-authored by a PSU faculty member.
Authors must confirm they lack funding, including grants, to pay article processing charges (APCs). For example, grants that allow payment of APCs for funded research are ineligible.
Authors agree to deposit a final published version of the article into the institutional repository, PDXScholar, for long-term preservation and collocation with other author, department, college, and university scholarship.
Articles
Articles must be accepted for publication.
Draft submissions will not be funded.
Authors must include the following statement in the article's acknowledgments:
"This article's publication was funded by the Portland State University Open Access Article Processing Charge Fund, administered by the Portland State University Library."
Journals
Funded articles must be published in fully open access journals that make their fee schedule publicly available online.
Articles must be made readily available at the time of publication.
Journals must meet the following criteria:
Hybrid journals (where only some articles are open access) are ineligible.
Compliance will be confirmed as part of the application review.
Reimbursement
The maximum reimbursement is $2,000 for a single article.
Articles will be supported on a first-come, first-served basis until funds are expended.
Once approved, the author may direct the journal to send the invoice to the PSU OA APC contact: 

Emily Ford
Application
Requests may be made at the time an article is accepted.
Payment for approved applications will be made directly to the journal on the author's behalf.
Authors will be notified of their application status via email.
---
Questions?
Contact Emily Ford:
Emily Ford
(503) 725-3689