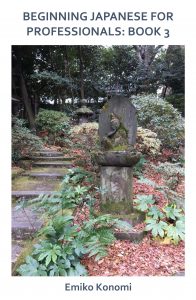 Portland State University Library is pleased to announce the publication of two new open textbooks, Beginning Japanese for Professional: Book 3 by Emiko Konomi and Sons et lettres: A French Pronunciation Method for Intermediate-level French by Stephen Walton.
Beginning Japanese for Professionals: Book 3 is designed for beginning learners who want to learn basic Japanese for the purpose of living and working in Japan. Unlike textbooks written primarily for students, in which the content largely centers on student life, this book focuses on social and professional life beyond school. 
This is the third book in a three book series authored by Emiko Konomi. Beginning Japanese for Professionals: Book 1 has been downloaded more than 65,500 times since its publication in 2015.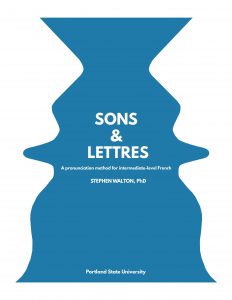 Sons et lettres provides a set of classroom materials to train students to hear and produce the sounds of French and to recognize the regular spellings used to represent those sounds in print. The materials are inspired by a desire to help students feel more confident about their French pronunciation and more at home saying the many French words, familiar and unfamiliar, which they encounter in their studies, in French media and in their travels. This textbook has an associated website, which is an integral part of the method.  
These books bring to 19 the total of textbooks published through the PDXOpen Publishing Initiative Grant Program. These nineteen textbooks have been downloaded more than 100,000 times in countries all over the world. These open access, digital textbooks are free to students at Portland State and to people around the world.