Portland State University Library is pleased to announce the publication of four new open textbooks authored by PSU faculty for PSU courses. Open access textbooks are digital and freely available on the web for students at PSU and beyond. The newly-published textbooks were written by faculty in the Department of World Languages & Literatures, the School of Business, the Department of Chemistry, and the Intensive English Language Program.
---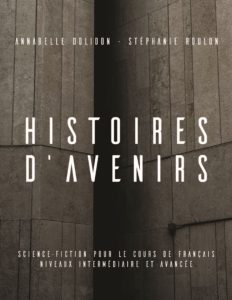 Histoires d'Avenirs: Science-fiction pour le cours de français niveaux intermédiaire et avancé
By Annabelle Dolidon and Stéphanie Roulon, World Languages & Literatures
Histoires d'Avenirs is a textbook based on nine French science fiction short stories. It is designed for intermediate and advanced learners of French as well as native speakers interested in deepening their knowledge of French science fiction.
This textbook will be used in third-year and fourth-year French literature classes.
---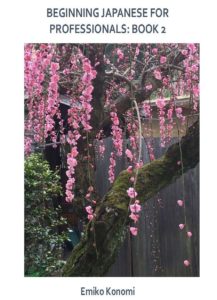 Beginning Japanese for Professionals: Book 2
By Emiko Konomi, School of Business
This is the second book in a three book series. Book 2 is designed for beginning learners who want to learn basic Japanese for the purpose of living and working in Japan. Unlike textbooks written primarily for students whose content largely centers on student life, this book focuses more on social and professional life beyond school.
This textbook will be used in the Master of International Management program.
---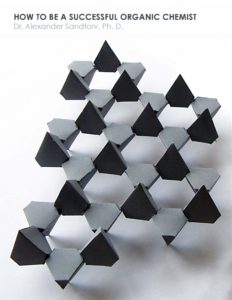 How to Be a Successful Organic Chemist
By Alexander H. Sandtorv, Chemistry
This text is a clear and practical introduction to safety, chemical handling, organic chemistry techniques, and lab reports, an introductory text for undergraduates taking organic chemistry teaching labs.
This textbook will be used in Organic Chemistry labs.
---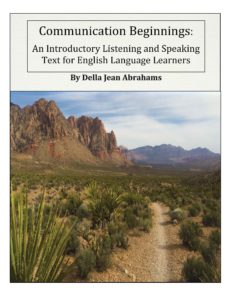 Communication Beginnings: An Introductory Listening and Speaking Text for English Language Learners
By Della Abrahams, Intensive English Language Programm
This textbook is designed for beginning-intermediate English language learners. It  includes an audio component that consists of recorded conversations of native and non-native English speakers, as well as links to additional listening resources on the web.
This textbook will be used in IELP Listening and Speaking classes.
---
These newly-published textbooks are part of a group of 18 open textbooks authored by faculty at Portland State University and published by Portland State University Library. PSU Library funds faculty authorship of open textbooks with the help of generous donor support, as part of our goal to reduce the cost of higher education for Portland State students.
As of spring 2017, PSU students saved more than $120,000 through open textbooks authored by PSU faculty. Portland State University open textbooks have been downloaded more than 28,000 times all over the world.

Browse the complete collection of open textbooks at Portland State University Library

window.rdrAsync = function() {
RDR.init({
mapContext: "5756237",
datastreamHost: "datastream.bepress.com",
datastreamPort: "443",
datastreamStaticRoot: "//assets.bepress.com/current/",
colorCode: "custom",
customColor: "445a08",
customSaturation: "50",
customLightness: "10",
institution_title: "Portland State University",
site_title: "PDXOpen: Open Access Textbooks",
site_link: "http://pdxscholar.library.pdx.edu/pdxopen",
instCountryCode: "us",
instCity: "Portland",
instRegion: "Oregon",
instCountry: "United States of America",
origin: "https://library.pdx.edu/news/library-publishes-four-new-open-textbooks",
refreshRate: 3600000,
homepageMap: 0,
publicationMap: 1,
embedMap: 1,
zoom: 1,
minZoom: 1,
stats_host: "https://resources.bepress.com",
});
};