PSU Library Special Collections is pleased to participate in the Black History Month celebration at the Center for Self Enhancement in North Portland, run by Self Enhancement, Inc (SEI). On display are exhibits from PSU Library, the Oregon Black Pioneers, and the World Arts Foundation.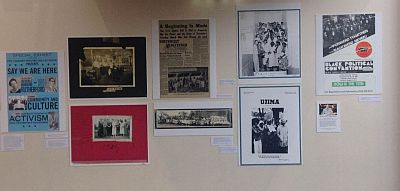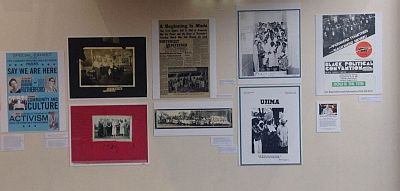 PSU Library Special Collections has archival collections, digital exhibits, oral histories, and online resources dedicated to African American history in Oregon and nationwide. Our contributions to the exhibit include materials from the Verdell Burdine and Otto G. Rutherford Family Collection as well as the Senator Avel L. Gordly Papers.
According to SEI, "SEI Academy students are studying the exhibits and incorporating their research into their creative writing classes."
SEI is a nonprofit organization supporting urban youth in Portland. They run a middle school in North Portland and serve at-risk students from throughout North and Northeast Portland.
Learn more about the Black History Month exhibit at SEI.
Learn more about African American history collections in PSU Library Special Collections.