Portland State University Library announces the publication of a new open access textbook! 
Congratulations to Leanne Serbulo on the publication of Urban Literacy: Learning to Read the City Around You, now available in PDXScholar, the campus repository.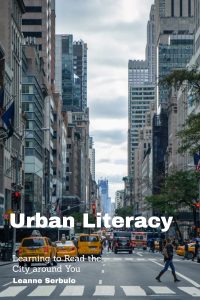 This free textbook introduces students to the basic concepts of urban studies.  An interdisciplinary text developed for lower-division undergraduate students, Urban Literacy is organized into thematic chapters exploring aspects of urban life, such as the environment, housing, and culture. Each chapter introduces a new way of conceptualizing the city, presents core theories and concepts, and provides examples and case studies from cities around the globe to illustrate the ideas presented in the text. At the end of each chapter, there are review questions and a series of interactive field activities where students can apply the concepts introduced in the chapter to a real-world setting. Many of the field activities can be adapted to online or remote learning modalities. This textbook is appropriate for interdisciplinary courses with urban themes or for introductory urban studies, urban sociology, or urban geography classes.

More than thirty free open educational resources have been developed with funds from the OER Grant Initiative, PDXOpen, an initiative designed to encourage instructor experimentation and innovation in finding new, better, and less costly ways to deliver learning materials to students in PSU classrooms and beyond.
Check out more free resources:
PDXOpen: Open Educational Resources