Research Fashion and Culture with Berg Fashion Library
Research fashion, arts, and culture with Berg Fashion Library. Berg Fashion Library is a database with authoritative information about world dress across cultures and throughout history. The database has multiple collections with many different types of content, including an image library with 13,000 images. Additionally, the Berg Encyclopedia of World Dress and Fashion covers the complexity of global dress through history. Other collections in the database include eBooks, lesson plans, reference works, an interactive timeline, as well as an exhibition archive.
Berg Fashion Library will be especially useful to students and researchers across several disciplines. Researchers in art history, anthropology, history, sociology, geography, arts and theater, cultural studies, as well as fashion and textiles will find Berg Fashion Library especially useful.
Try Berg Fashion Library now (PSU login required off-campus)
Research Art & Design at PSU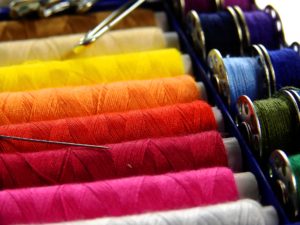 Berg Fashion Library is one of many resources about fashion, art, and culture available at Portland State. The Art & Design research guide was designed by librarians at PSU to connect researchers with the best research resources available through the PSU library collections and beyond. The research guide will connect you with scholarly articles and eBooks available in print and online, along with reference works. In addition, the guide will connect you with other scholarly image libraries and primary sources, as well as information to help you cite your sources.
You can also search the PSU Library catalog, or search in subject databases which focus on arts and culture. If you have any questions about researching fashion, art and design, or any other research topic, please do not hesitate Ask a Librarian!
More information:
Art & Design Research Guide
Ask a Librarian