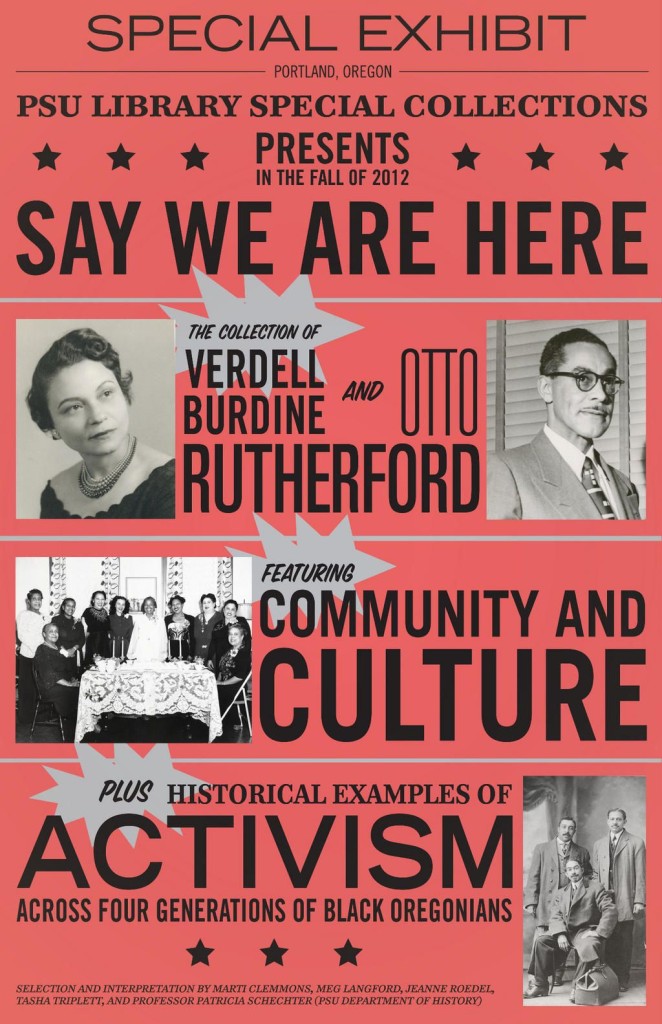 September 26, 2012 – January 31, 2013
PSU Library's Special Collections presented an exhibit featuring original materials from the Verdell A. Burdine and Otto G. Rutherford Family Collection. Verdell A. Burdine Rutherford (1913-2001) and Otto G. Rutherford (1911-2000) were leading members of the African American community in Portland for much of the twentieth century. The photographs, documents, publications and ephemera in the exhibit represent the depth and breadth of the Rutherford family's community service while also providing a rich overview of the institutions and events central to Black Oregonians over the past one hundred years.
Selection and interpretation by Marti Clemmons, Meg Langford, Jeanne Roedel, Tasha Triplett, and Prof. Patricia A. Schechter, PSU Department of History.