The archivists of Portland gather once again to highlight the many fascinating archives and heritage sites in our area as part of the Oregon Archives Crawl. Meet at one of three area locations and "crawl" to each location to learn about our region's rich collections.
More than 28 local institutions are participating in the 2016 Oregon Archives Crawl, including PSU Library Special Collections and University Archives.
Join us by starting at any of the following locations:



City of Portland Archives & Records Center


Oregon Historical Society


Multnomah County Library US Bank Room


This fun and free event takes place on Saturday, October 8th, from 11 a.m. to 3 p.m., which gives you enough time to visit each host organization.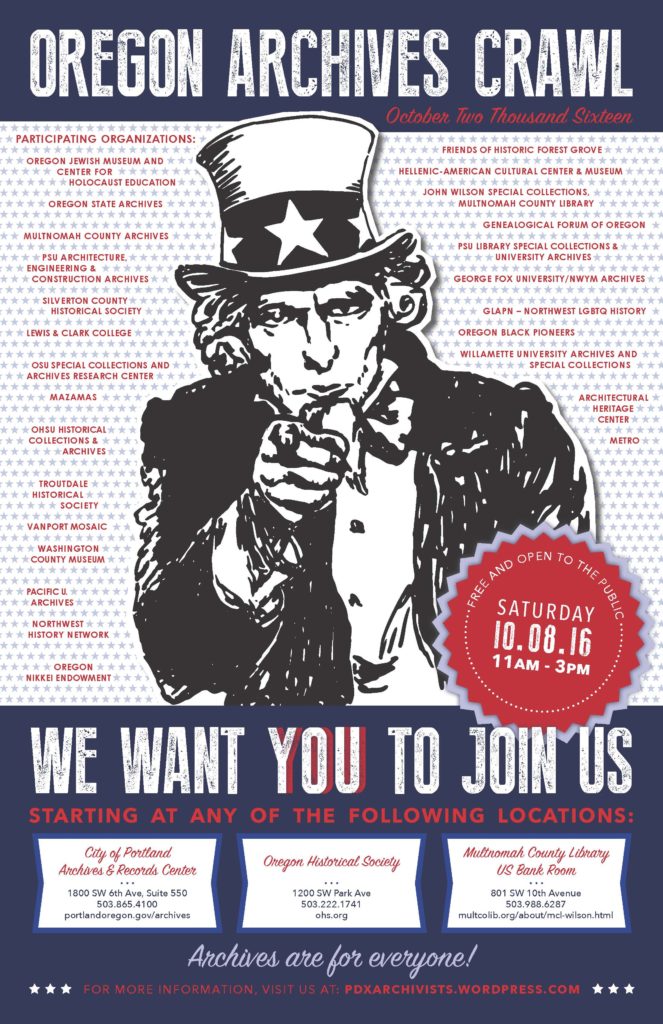 More information:
Special Collections and University Archives
Portland-Area Archives Oregon Archives Crawl