Welcome to the University Library at Portland State University!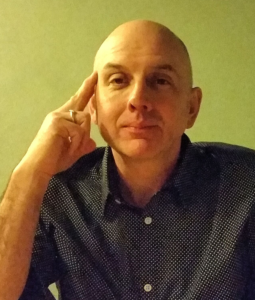 I am honored to serve as the interim Dean of the University Library. Our wonderful library faculty, staff, and student employees join with me in welcoming you to the Library. The Library's mission is to advance the intellectual vitality, knowledge, and creativity of the Portland State University community.
We support research, teaching, and learning at Portland State and are dedicated to improving students success and providing the information resources faculty and student need. Great support from the university and our committed donors help us to achieve our goals.
Our Library Vision
Promote the knowledge and use of collections and services
Champion learning experiences that stimulate and inspire
Engage with all members of the PSU community
Steward library collections, facilities, and resources
Provide creative spaces for participation and discovery
Embrace a culture of innovation and exploration
We are committed to "Let Knowledge Serve the City."
See all we have to offer, and stay up to date with the Library on our home page, or see the latest Library Newsletter.
Sincerely, Tom Bielavitz Interim Dean, University Library
---
More About Tom Bielavitz
Tom Bielavitz received his MLIS from Drexel University. He began his library career in 1993, first working in Blackwell's Book Services distribution center in Blackwood, NJ, and then in its US Headquarters in Lake Oswego, OR. In 2006, he accepted a position at Portland State University Library as the Assistant University Librarian for Administrative Services and Planning,  and later took on additional responsibilities as the Assistant University Librarian for Administrative Services, Planning and Digital Initiatives.  In 2018, Tom agreed to serve as Interim Dean of the University Library. Tom is recognized by his colleagues as a capable leader with a wealth of experience at PSU that will enable him to continue the important work underway at the Library.