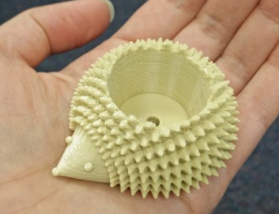 The Library has a 3D printer at the Technical Support Desk on the second floor in the Library Research Center Computer Lab available to all current Portland State University students, faculty, and staff.
Printer Model: H800+ 3D Printer from Afinia
Cost is 15 cents per gram, charged to your university account, payable through Banweb.
Filament is light gray 1.75 mm PLA; no other types/colors are currently available.
Maximum build volume or print area is 10″W x 8″H x 8″D (255 x 205 x 205 mm).
To submit your job, upload a file in .STL format:
Free Printable Files
Questions, Comments, or Suggestions?