Thanksgiving Schedule
We will be closed Thursday, November 26 & Friday, November 27 for the Thanksgiving holiday. Building hours remain the same the rest of the week.
Winter Intersession Schedule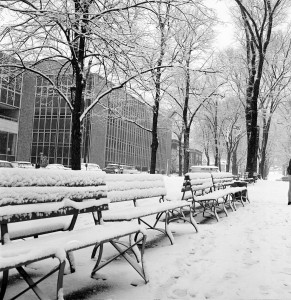 The Library building will be closed from Saturday, December 19 through Saturday, January 2. We will re-open on our regular schedule on Sunday, January 3.
During the closure, we will not process Summit and Interlibrary Loan borrowing requests. You may submit these requests during the closure, and we will begin processing accumulated requests on Monday, January 4.
During the closure, the Library website and databases will be available, and we will collect books returned to the book drops located outside the building.
Chat reference help will be available through our partner libraries except for December 24-25 and December 31-January 1, when the service is closed.