Spring break is a great time to relax and read a good book!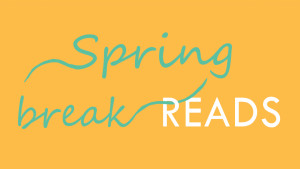 Stop by the new books area on the Library's first floor to see our current display of great books. All chosen by PSU librarians and library staff, the books include fiction and non-fiction from a wide range of authors.
Don't see anything you like there? Stop by the Reference Desk on the second floor to get some ideas for more great reads in the Library's collections.