From Marilyn K. Moody, Dean of the University Library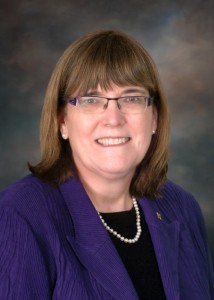 The start of the Spring Term finds many students looking forward to completing their coursework and graduating at the end of the term. Congratulations to all of our graduating students!
Library faculty and staff are also engaged in completing an important initiative and will reach a major milestone at the end of this term. We will be bringing up a new library system that replaces several individual systems as well as providing a new look and new ways of searching the library catalog. As you can imagine, this transition has involved an intense amount of effort and attention.
The new library system is a groundbreaking shared library system project of the Orbis-Cascade Alliance, a consortium of 37 libraries in Oregon, Washington, and Idaho. Portland State already benefits greatly from its membership in the Alliance, and this initiative is just another example of those benefits.
Library Advancement Council
The L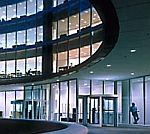 ibrary Advancement Council partners with the Library to share the PSU Library story with alumni, community members and others interested in supporting our mission. Under the leadership of the Dean of the University Library, members of the Library Advancement Council provide volunteer their support by connecting others to the exciting intellectual work at PSU, participating in events, and helping us further our goals by making a personal philanthropic commitment to the University Library.
More About Marilyn K. Moody
Marilyn K. Moody is the Dean of the University Library and Professor at Portland State University, a position she has held since 2012. As Dean, she provides leadership for a vibrant 21st century library supporting research, teaching, and learning at Portland State University. She enjoys working with others on campus to respond to the constant changes and challenges of higher education. This has included prioritizing ways for the Library to support and increase student success and emphasizing library involvement in university-wide initiatives. Moody has held administrative and leadership positions at several other university libraries, including the Dean of the Library at Boise State University, the Associate University Librarian for Information and Research Services at the University of California, Santa Barbara, and the Director of the Science and Engineering Library at the University at Buffalo.
Moody's professional interests include academic library administration, mobile learning, institutional repository services, government information, and scholarly communications. Moody holds a B.A. in Teaching of Social Studies and an M.S. in Library Science from the University of Illinois. Moody has published and presented on a broad range of topics. She is the co-author with Jean L. Sears of three editions of the reference work Using Government Information Sources.